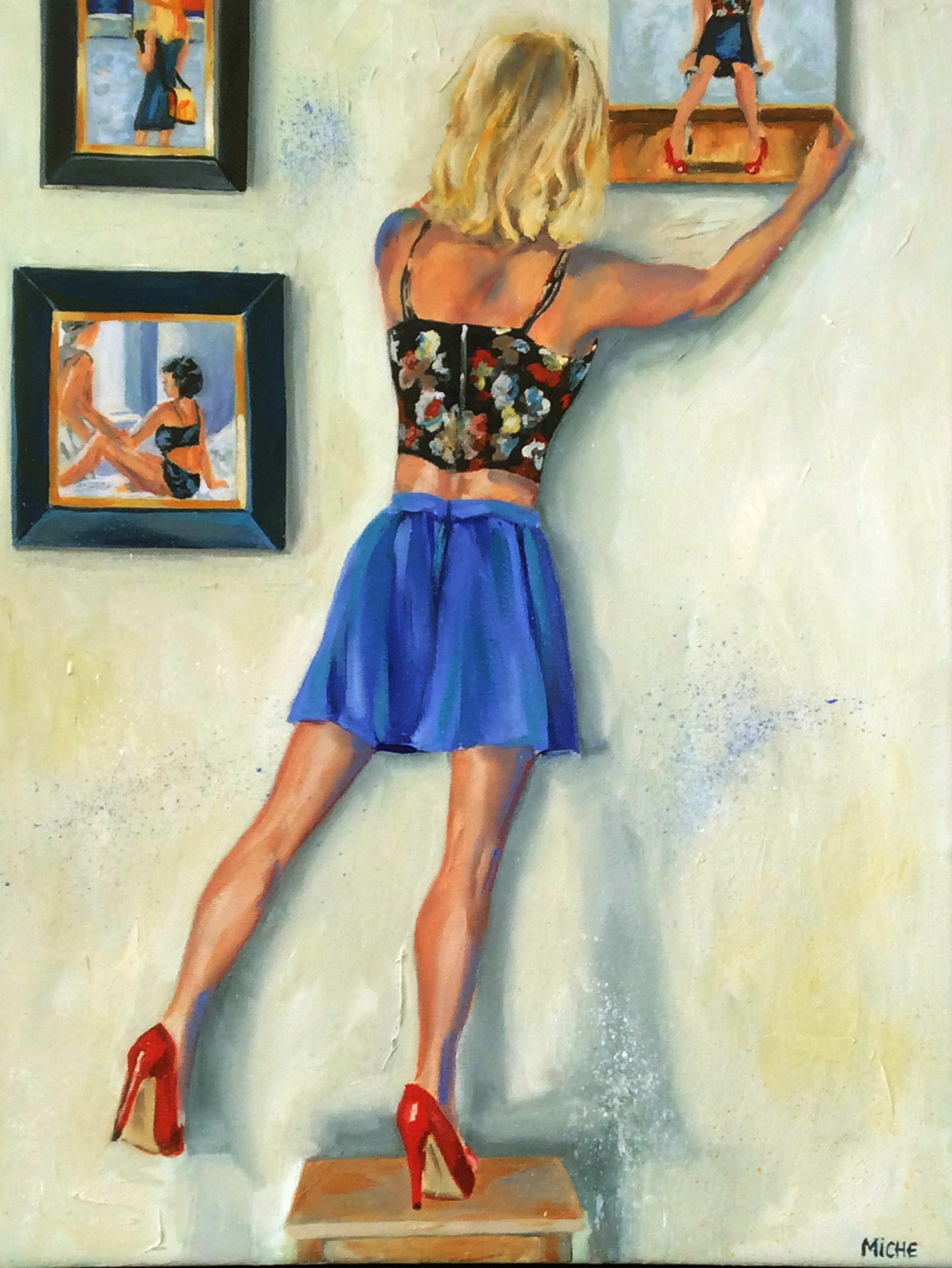 I am immensely grateful to a follower on Twitter who told me they thought the shoulders were too broad and the legs too short for this woman.  I get so involved with my work, I can't always see errors that are glaringly obvious to anyone looking at the painting for the first time.  So I pass on another tip for what it is worth.  Always, if you can, get someone else to peer over your shoulder at your work. A fresh pair of eyes is always good and first impressions are usually correct.  Constructive criticism is always helpful (so my tutor used to tell me….)
I had already made the arms smaller than from the original photo, but could now see more work needed doing and I have altered them accordingly.
The reason the legs looked short to this viewer was that I had got so involved in painting the hair that I was adding more and more brushstrokes, hence an overlarge head of hair and little legs!  I have taken away some of the hair and now feel happy with the result.
A little more fine tuning of the paintings and I was done.  I will not be putting my paintings into another work for a while as I am too impatient for such detailed work.  It was a compromise trying to get not too realistic a finish to these paintings and then overworking them.
This painting is now sold and going to a good home which is great.
I now finally have a Facebook Business Page called just Miche Artist.  Have a look and please 'like' the page ….if you do that is.
www.michewatkins.com.