I used two of my favourite models for this painting as they interact so well together. I explained what it was I wanted from them and the ideas I had in my head and then left them to it while I snapped away with my camera. Very quickly they forgot I was there which was great. In an ideal world I would always paint from life, but this is just not always possible and I have now got a great set of reference photos for future use.  I feel with this painting the viewer can make up their own mind as to what is happening here which is why I so like painting narrative figurative works as opposed to the straight portraiture I used to do.
I have used strong colours here deliberately, as I feel this is a strong painting and have therefore framed it in the white tray format which compliments it. It is available in my website www.michewatkins.com and can be bought framed or unframed.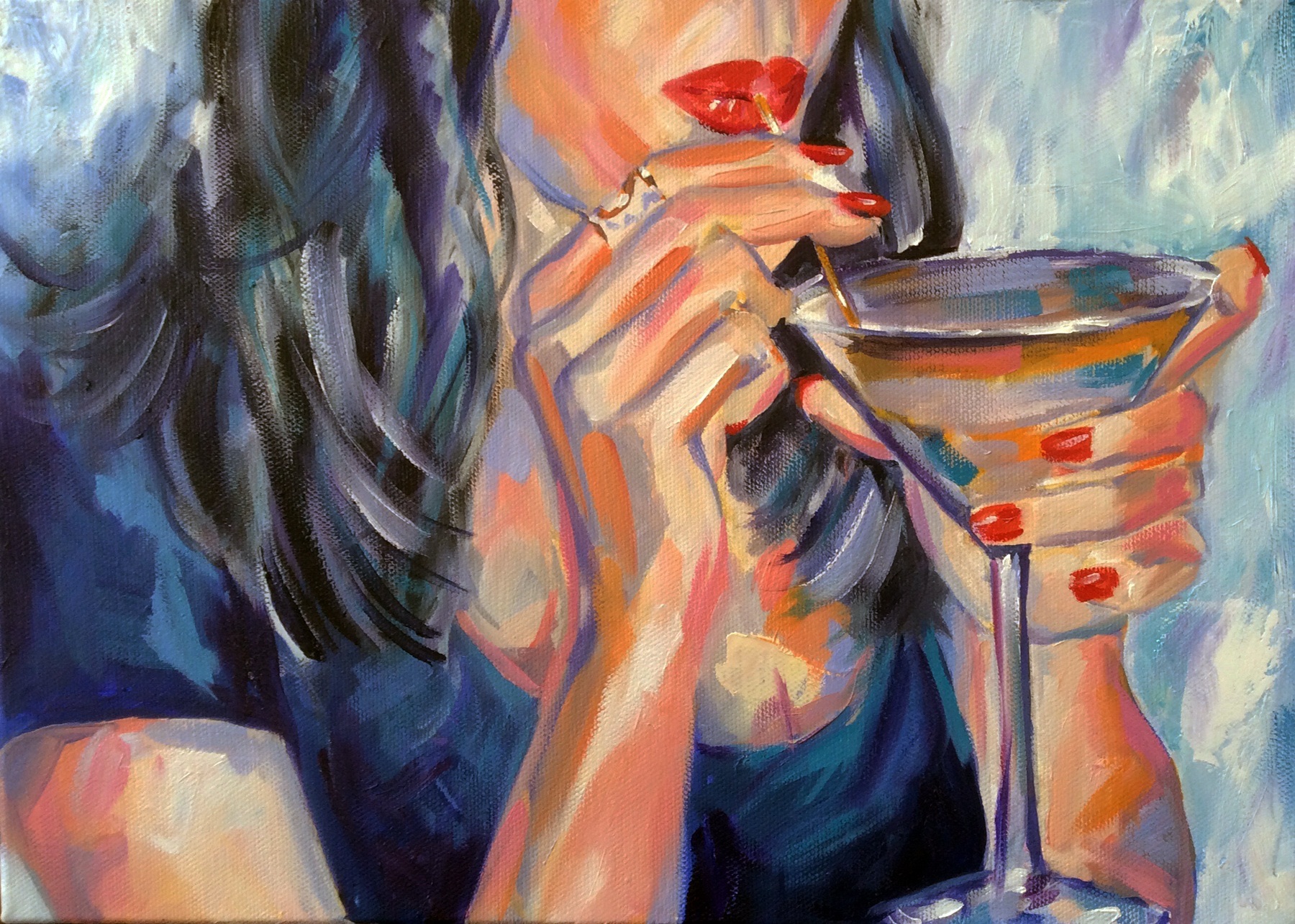 This is is a small fun painting which I decided to crop and with the help of one of my friends on Twitter is called 'Friday' – a great name for that feeling you get with your first cocktail of the weekend! It is on block canvas so doesn't need a frame. Again it is available on my website.
www.michewatkins.com
Please see my January Blog for Skype tutorials on a one to one basis and feel free to email me if interested. michetoots@yahoo.co.uk