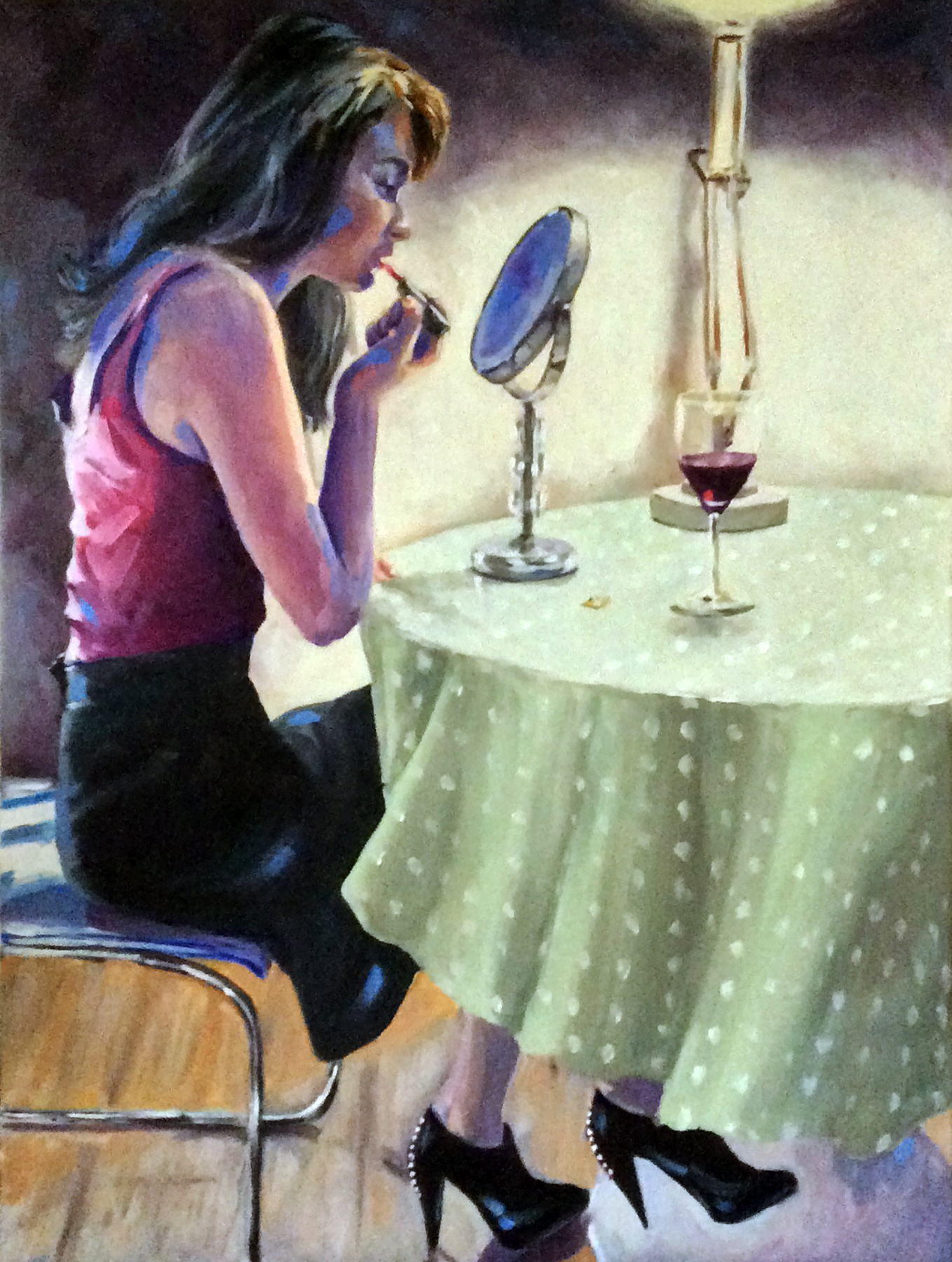 I am almost sorry to have finished this painting as I have much enjoyed the working of it.  I think it has been the contrast of lights and darks which have, as always, drawn me in.  The end result is a much more interesting composition and one which I will return to in my next work.
I added in touches of one of my favourite Michael Harding paints, Kings Blue Deep, right at the end which I feel rounds off the painting.  Yes, I know the girl does not have blue cheeks, but doesn't it look more fun this way?! Michael Harding paints are certainly dearer in price, but the pigments are out of this world and I use less of them as the paint is thicker.  I would also recommend Rosemary & Co's brushes which are again, slightly pricier, but so much better and last longer (I think).
The wedding ring is back on the table to, hopefully, make the viewer think and hopefully make up their own mind as to what is happening.  This is why I so like painting narrative figurative works as opposed to straight portraiture which is what I used to do.  There is a place for both art forms of course….
Have added a touch of pink to the glitter on the shoes, the same shade as the girl's top and lipstick, to again pull the painting together.
Lastly, for what it is worth, a very useful tip.  If you are struggling with perspective etc., either turn the painting upside down or look at it in a mirror, it always shows up your mistakes instantly!
This painting is now available on my website for £295.  I had originally thought £275, but it took me a little while longer getting the detail right.
www.michewatkins.com