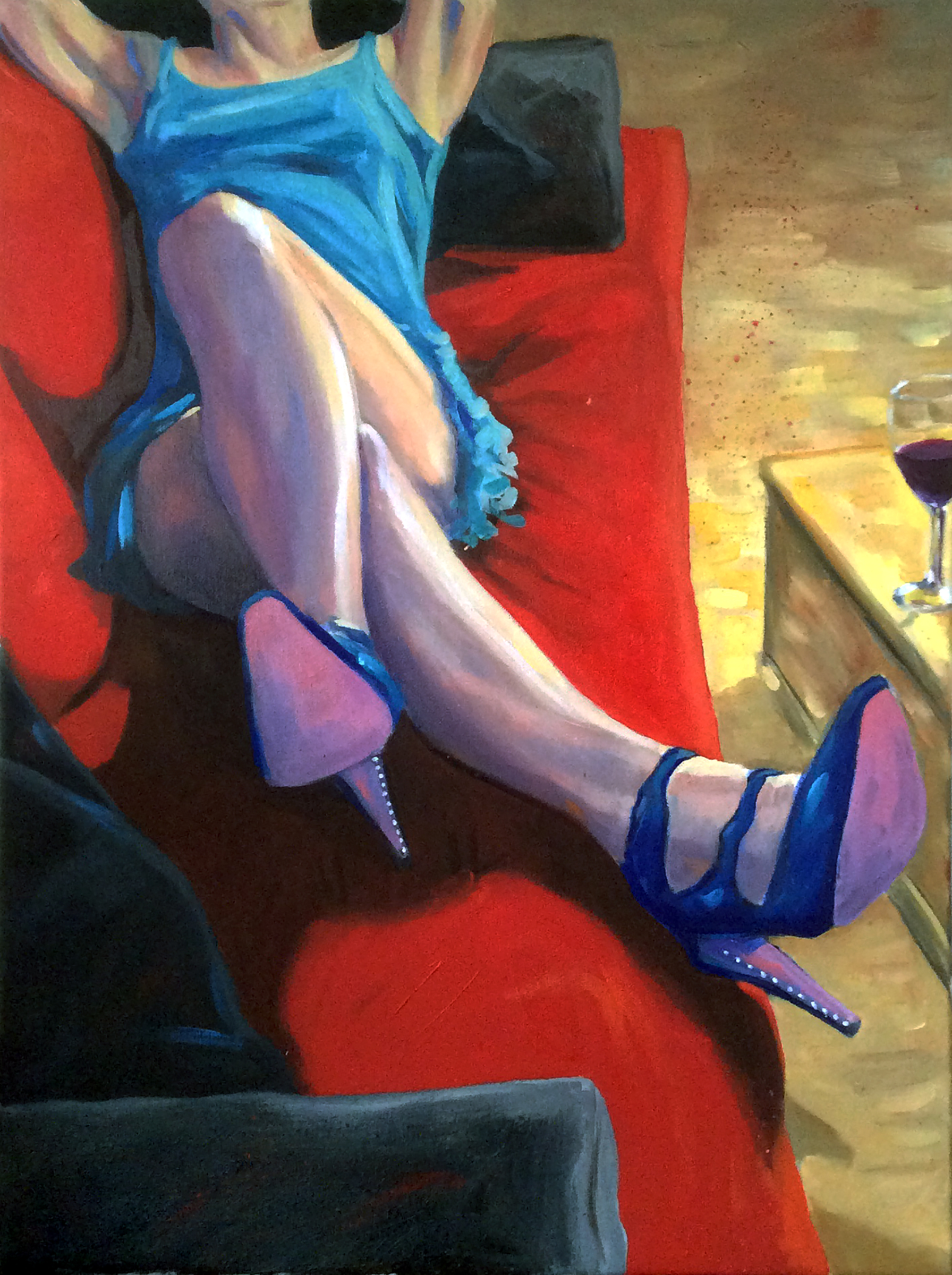 Happy with the way this has worked out.  It has proved almost impossible to completely replicate the colours on Photoshop for Twitter and here on my Blog, so my apologies.  The dress is a more vivid sea green and there are shades of this on the shoes too.   I decided to add the rhinestones on the heels as bit of fun, as I feel most women like a bit of glitter on their stilettos….
This painting is now available to buy on my website www.michewatkins.com at £295 and is 45 x 60 cm.  If you like this painting, do have a look at my website to see more of my work.  I like capturing a moment in time in a woman's day, a woman who is strong, confident, happy in her own skin.  Quite often I will crop the work or turn the head away to make the image more anonymous.  The viewer is then free to make up their own mind as to what is happening. I am also a great lover of bright colours!
I am in the process of having my website completely overhauled and already the work in progress is looking wonderful.  Will look forward to any feedback when it is completed.
Facebook : Miche Artist
Twitter @MicheWatkins